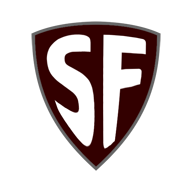 Security First – Visitor Tracking and Apartment Management App

Achal Kumar
Security App Message has bundle of amazing features which makes apartment management automated and smooth flowing. Visitor notification feature is really very helpful specially when both the partners are working. We are alerted for anyone who wants to visit our flat while in office. We intimate our house members at home before visitor even reach to our flat. Service request is another good feature which automate any small work need to done for apartment.
Kunal
Very useful software solution for managing apartment's all activities at one place. Helped in improvising communication. App helped in effectively reducing the time for resolving common issues.
Mohit Singh
SecurityFirst is a nice utility which does the job in the simplest manner without installing any application from Play Store.
Padmakumar BS
Security First solution is enriched with many features and helping to digitalisation of managing visitors and maintenance activities.
Saloni Garg
Securityfirst has brought much required process oriented and systematic approach for our day to day requirements of maid time in's, visitor notification, problem logging, and many other things. I like that I can find everything at one place.
Sanjiv Saxena
Glad to see how some of our daily workflows like courier tracking, service requests, domestic help authorization, call for visitors etc. are now completely automated with flawless transition from being manually done.
Sujoy Upadhyay
Security first has revamped the way security was maintained in SPH. It has a great feature of real time messaging which not only informs me about my visitors but also provides full control to the way I want to be communicated. The list of authorized community helpers give me an instant directory for anyone needing help. It's a great way of handling security.
Swati K
SecurityFirst solution is the best!! What is working well – The fact that I get a prompt sms alert of the unknown visitor coming to my door even before he rings our door bell made me feel safe and indeed was working well for me.
Visitors Tracked*

* Total count of all visit records tracked till date.
** Total count of Notifications (Web and Email) sent 178931
(ONE HUNDRED SEVENTY-EIGHT THOUSAND NINE HUNDRED THIRTY-ONE)
You help to make
Communities Safe and Secure

Not Registered?

Contact us now to setup a STARTER plan absolutely FREE with No Obligations!!

You get 250 visits absolutely FREE!
Use any number of devices for tracking!
Visitor Tracking & Apartment Management App



**Terms and Conditions are applicable
** Site designed for use on mobile. Best viewed in Chrome browser.